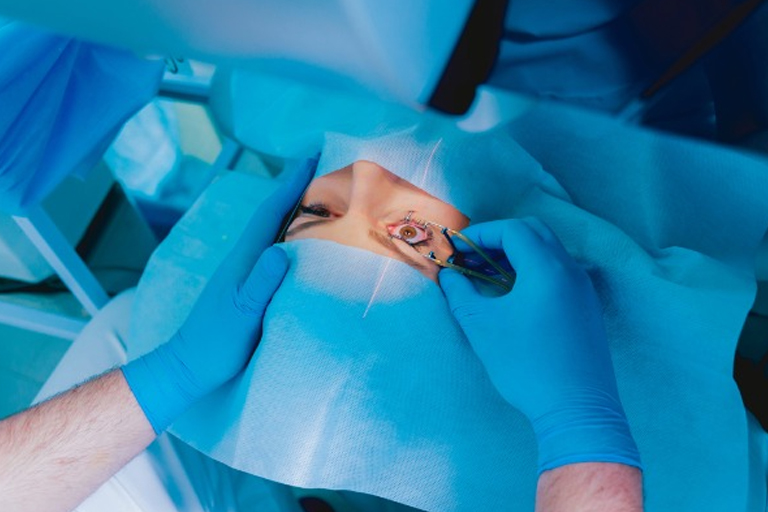 LASEK
Contrary to popular belief, PRK and LASEK surgeries are not exactly the same – the two procedures actually differ slightly in the first step.
With both surgeries the outer top layer of cells (epithelium) on the eye is removed with an alcohol solution to expose the sub-layer of the cornea to the laser. With PRK, this layer is completely removed, but with LASEK, it is moved to the side and replaced after surgery.
Both types of surgeries make use of an excimer laser – an ultraviolet laser used in eye surgery to remove corneal tissue by ablation. When the top layer of the cornea is exposed, the excimer laser reshapes the front of the eye so that light passing through is focused properly onto the back of the eye.